by Cheryl Baldwin
24 June 2015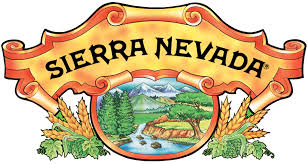 Few things are more disruptive to a processing facility than losing power – especially if several weeks' worth of work is lost each time it happens. Facing this risk helped drive Sierra Nevada Brewing Co. to embed sustainability into the way it does business. The result is a demonstration of one of the principles in my book, The 10 Principles of Food Industry Sustainability: ensuring that food and ingredient processing both requires minimal inputs and outputs and strives toward generating resources. Sierra Nevada not only lives up to this standard but also gains business advantages along the way.
With the threat of losing a substantial amount of production, Sierra Nevada worked toward energy self-sufficiency through the combination of on-site energy production and dramatic energy conservation measures. This necessity-driven embrace of sustainability spurred the company to find a way to more formally honor fundamental values they held since their early days, as Cheri Chastain, Sustainability Manager for Sierra Nevada notes: "resource efficiency and respect for what we have are core to the company."
Sierra Nevada's energy-conservation projects reduced the company's power needs by about 20 percent in five years through a range of steps from upgrading lighting systems and using natural lighting, to installing vapor condensers and heat exchangers that capture and recycle heat from boilers, kettles, and fuel cells. The efforts to reclaim such energy have helped the brewer begin to realize another company priority, to close resource loops whenever possible.
With energy needs reduced, the company reached a point with its on-site energy production where it produces more energy than it uses at one of its two sites. Sierra Nevada achieved this through the use of several alternative energy methods since 2005 in Chico, California. The company began using fuel cells, which are in the process of being replaced with microturbines. Solar was added in 2007, and soon after biogas from the was used in their boilers. The installations were supported by rebates, state incentives, and federal tax credits to provide a return on investment of as little as seven years.
Efficiency extends across the company
In addition to generating much of its own power, the company of its solid waste from landfill for reuse, recycling, and composting and has achieved platinum zero waste certification for their Chico brewery through the US Zero Waste Business Council. These efforts bring Sierra Nevada over $8 million each year from avoided disposal costs and earned revenue.
While finding a better use for much of their waste was easy, such as using spent grains for animal feed, the company has had to be resourceful in managing other materials. For example, the brewer donates the burlap bags that carry raw materials to its facilities to beekeepers, who use them in smokers to control their bees.
Solid waste is not the only waste that Sierra Nevada values; the company also captures heat for use back in their facilities. Based in California where water resources are limited, the brewer has also focused on water efficiency, reducing water intensity by 20 percent in the five years ending in 2012, with more gains in progress.
When the company evaluated options for expanding manufacturing, it seized the opportunity to reduce distribution miles (and impacts) by adding capacity on the East Coast with a new facility in North Carolina instead of adding to the California location. The company also found a way to eliminate empty truck miles by loading hops trucks from the Pacific Northwest with beer for their return trip.
As the company expands into farming barley and hops for its beer as well as producing food for its onsite restaurants, they produce compost that feeds the fields, furthering the resource loop by nourishing the soil.
Sierra Nevada's successes in closing resource loops, as well as creative efforts at other craft brewers, provide inspiration for other food and beverage companies. While most companies may not have an unreliable energy grid to spur them into action, the food industry as a whole faces complex issues from water to farm labor availability that can serve as catalysts for action.
The 10 Principles of Food Industry Sustainability outlines critical issues that can help companies identify a defining focus as they begin to build a successful sustainability program. The Principles enable companies to create a program from the inside out, to turn challenges into opportunities, and to gain important business value. As Chastain points out, "we have shown that you can balance all three pillars of sustainability and have a successful business."
This article originally appeared in Sustainable Brands.
Cheryl Baldwin, Ph.D., is a Vice President of Sustainability Consulting for Pure Strategies where she partners with corporate clients to develop and execute sustainability strategies to improve performance across retail, food and agriculture, home and personal care, and cosmetics industries. She also leads the firms' global market research to generate new insights to accelerate business transformation.

Cheryl's recent projects include helping develop sustainability goals for Corteva Agriscience, create a sustainable packaging strategy and implementation tools for Walmart, and facilitate the development and implementation of a sustainable chemistry program for Ahold Delhaize USA.
Cheryl authored Pure Strategies' market research reports, Connecting to the Farm, Reaching the New Corporate Frontier, Advancing on the Path to Product Sustainability, and other reports. She wrote the book, The 10 Principles of Food Industry Sustainability and is the lead author/editor for two additional books on sustainability, Greening Food and Beverage Services and Sustainability in the Food Industry and holds U.S. and international patents.
Prior to Pure Strategies, Cheryl led the life cycle research and sustainability standard program for the non-profit ecolabel organization Green Seal. Cheryl also worked in Research and Development for Kraft Foods, Inc. where she was involved in all phases of R&D from novel ingredient development to global product commercialization. Cheryl holds a Ph.D. and M.S. from Cornell University and a B.S. from the University of Illinois, all in Food Science.


Join the Conversation